Bravera Bank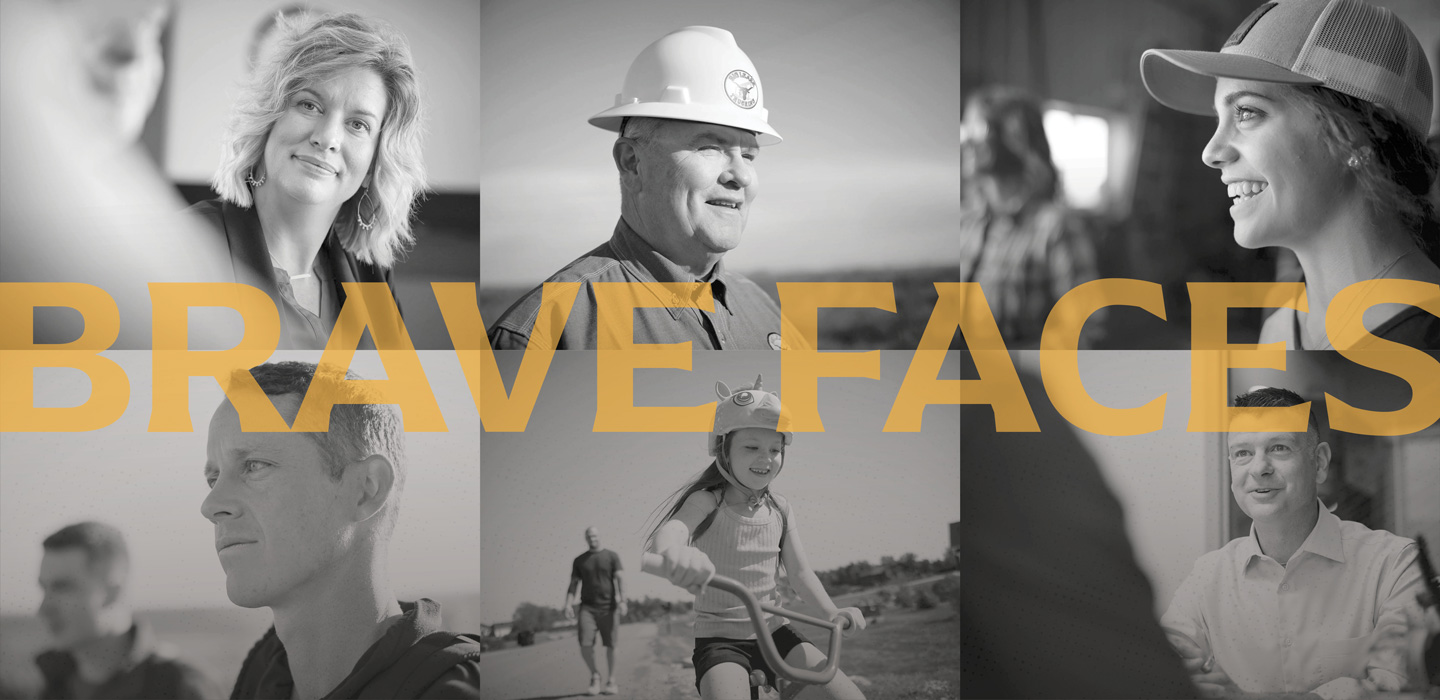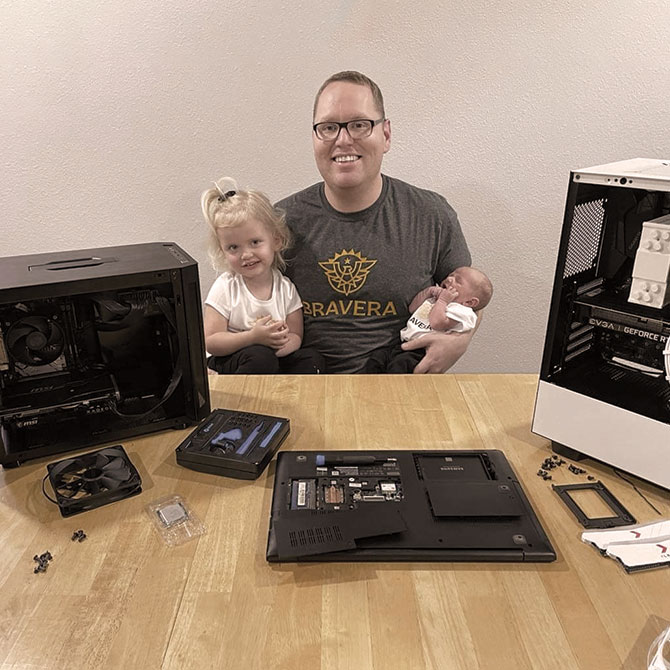 Brave Face: Titus Gietzen
It takes grit to start a new venture. Wealth Associate Titus Gietzen started his side-gig Gietzen Gadgets before it even had an official name. His business began as a hobby and quickly grew into something bigger. Now with a young daughter and newborn son, Titus is using his problem-solving skills to help others.
At Gietzen Gadgets, Titus works on desktops and laptops, both old and new, and fixes anything from small bugs to major updates. "I like showing people that sometimes things they would simply discard can be revitalized and enjoyed again."
A supportive family and a passion for learning and problem-solving have helped Titus to forge his path in all of his endeavors.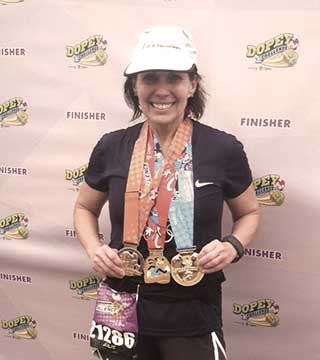 It takes grit to push yourself further. Bismarck Private Banking Officer Julie Jeske has successfully completed 27 marathons in 10 different states throughout her lifetime...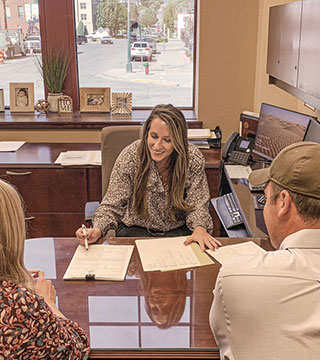 It takes courage to try something new. In 2021, after spending several years in loan operations and underwriting, Mandan team member Megan Maxon stepped into the challenge of a new role as a Mortgage Banking Officer at Bravera...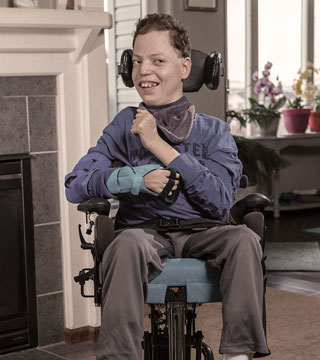 It takes courage to reach for the stars. 14-year-old Reece lives with spastic cerebral palsy. A football fan and happy heart...
It takes courage to reach for the stars. 9-year-old Benny lives with spastic quadriplegia, a severe form of cerebral palsy. However, that doesn't stop Benny from staying active and getting involved in school...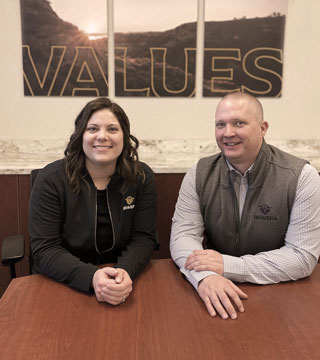 It takes courage to pursue growth and be vulnerable. That is exactly what Bismarck Chief Operating Officer Ryan Beck and Dickinson Retirement Plan Administrator Chelsey Tostenrud faced when they applied to the Bravera Mentoring Program in 2021, Ryan as Chelsey's mentor.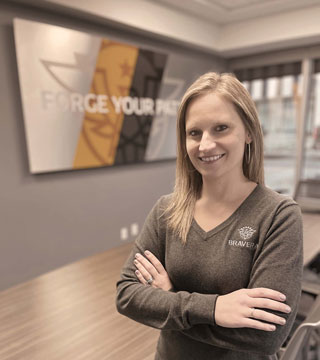 It takes courage to rebrand. Changing the name and brand of a community bank with 27 locations is no small feat. The courage and dedication that our rebrand team displayed lead to producing an intentional and scalable brand. Marketing Manager Kelsey Dahl was tasked to lead this two-year project.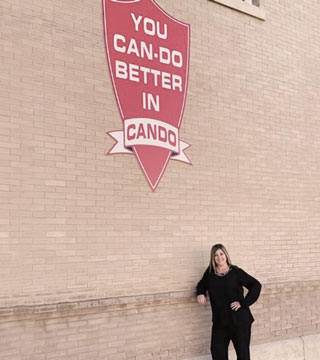 It takes courage to pursue a career. With the support of her supervisor, her husband and more than ten years in the banking industry, Cando Market President

 

Lisa Mosser

 

did just that… while eight months pregnant with her second child.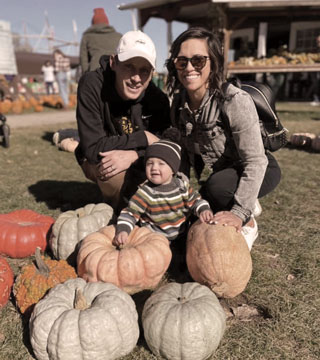 It takes courage to start a business. With the support and encouragement from friends and family Dickinson Insurance Producer Brady Boese took a leap of faith to start a business.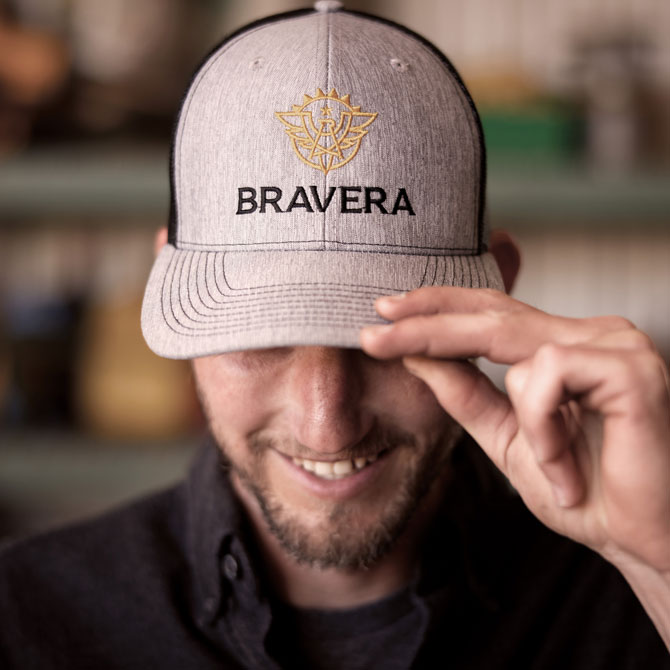 We are Bravera.
An employee- and director-owned company of advisors who help build the financial strength, stability and growth of every community to which we belong. We're driven to serve you, coming together to forge new paths to help you achieve your business and personal goals.