Bravera Bank
Bravera is committed to assisting businesses in optimizing their financial operations by providing a comprehensive range of innovative solutions tailored to their unique requirements. Our services are specifically designed to streamline financial processes, enhance cash flow, and enable businesses to maintain competitiveness in today's dynamic business environment.
ACH debit service enables your business to collect funds from your customers automatically—giving you more cash flow control.
Stay competitive by offering payment solutions your customers expect with Bravera Bank and BASYS Processing.
Save time by depositing checks for your business from the comfort of your office with remote deposit services from Bravera. 
RemitPlus® Express eliminates the need for multiple employees to manually sort, reconcile, process, endorse and post payments, significantly reducing labor costs as well as the potential for human error. 
Maximize customer satisfaction and boost loyalty with the help of SmartPay, an intuitive web payment interface. By utilizing SmartPay, you can significantly reduce in-house paperwork, billing and payment processing expenses, freeing up valuable time and resources for your business. Stay effortlessly informed with real-time updates and detailed reports, all accessible with a simple click of the mouse.
Treasury Services
From monitoring your debit and credit cards and using your phone to pay at stores, Bravera offers solutions to make life easy and keep your finances secure.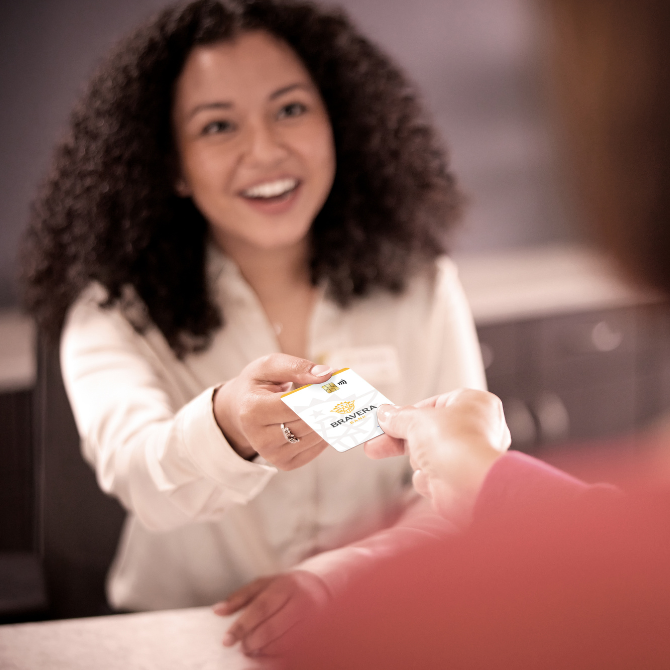 Questions? We're here to help.
Our Digital Success Team works closely with you to develop tailored solutions that enhance operational efficiencies, automate key functions, and optimize profitability.