Bravera Bank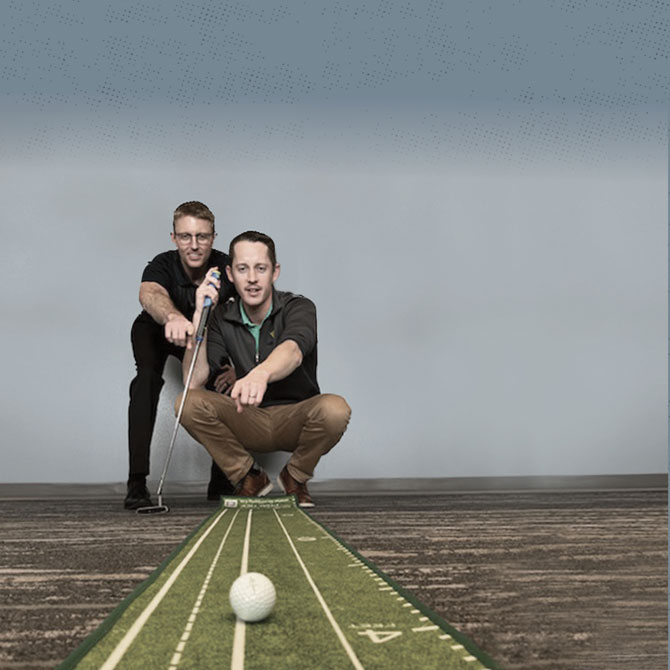 Brady Boese & Jordan Berglund
Dickinson Insurance Advisor Brady Boese and Bismarck Insurance Advisor Jordan Berglund work together as well as a golfer and his caddie... but who's actually the better golfer? Find that out and learn more about how they work collaboratively across markets.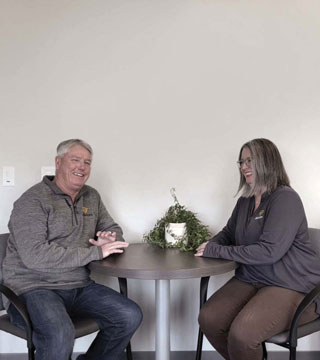 Insurance Advisor Don Anderson and Account Manager Jessica Bertelsen work so well together, you may even compare them to chocolate and wine. What makes them work so well together? It may be the 15 years they've worked together that makes them such a great team!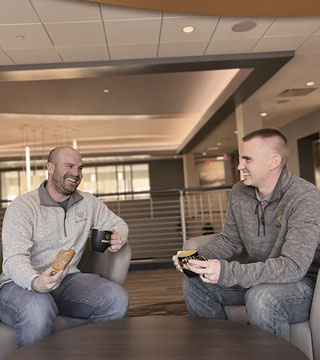 Insurance Advisor
Cory Hauck
and Ag Banking Officer
Kody Harper
go together like coffee and donuts, making an excellent team to serve your ag banking and insurance needs.