Bravera Bank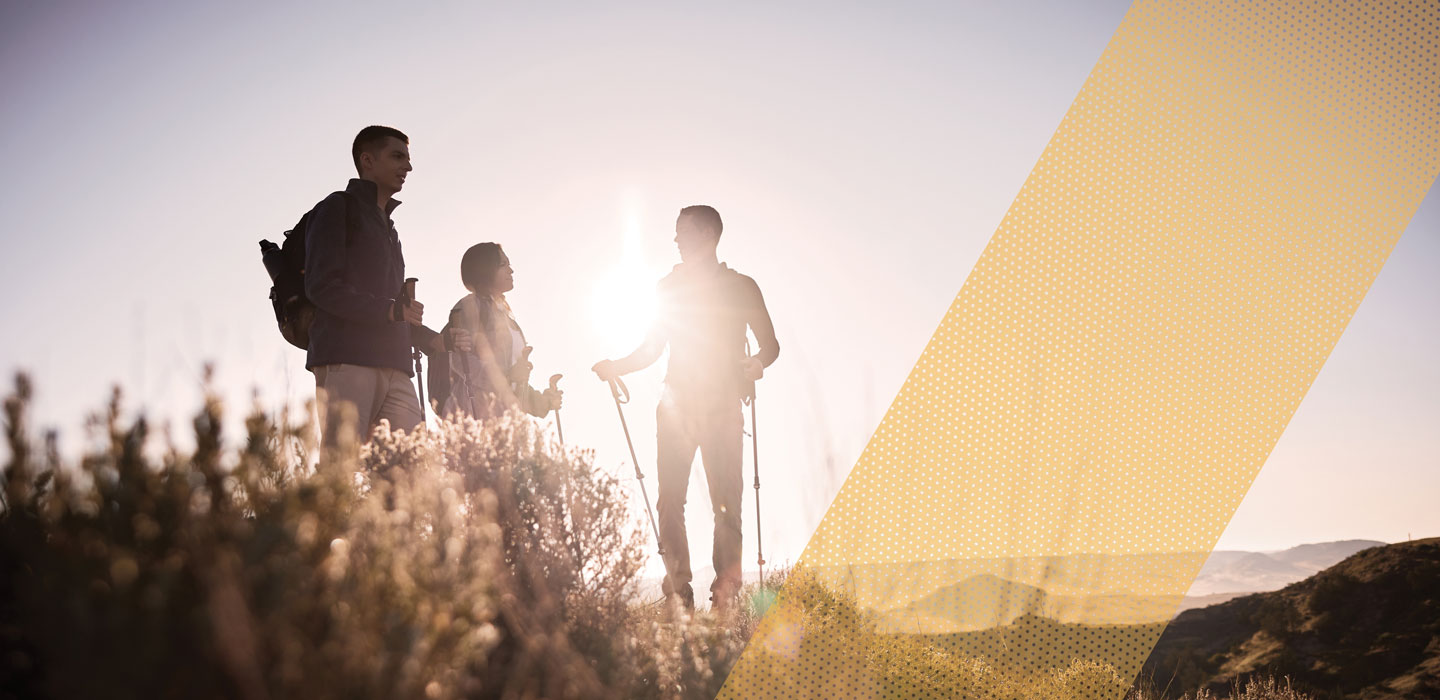 Visa Signature® Card




Earn 1.5% cash back rewards on purchases

1

Earn exclusive benefits and premier service as a Visa Signature cardholder.

No minimum spend

24/7 dedicated Visa support

Concierge service for travel, dining and entertainment

Exclusive access to promotional offers
Visa® Platinum + Rewards







Earn 1 point per dollar on qualifying purchases2

Earn one point for every qualifying dollar you spend; then turn your purchases into incredible gift or travel rewards.

Local servicing

Competitive rates
Visa® Platinum Card




Competitive rates and no annual fee3

A credit card with competitive rates, while giving you easy access to your account and providing local servicing. 

Low annual percentage rate (APR) for purchases and balance transfers




No fees for balance transfers, cash advances, or over-the-limit

3

Visa Signature® Card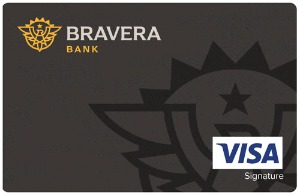 Earn 1.5% cash back on purchases1
Earn exclusive benefits and premier service as a Visa Signature cardholder.
No minimum spend

24/7 dedicated Visa support

Concierge service for travel, dining and entertainment

Exclusive access to promotional offers
Visa® Platinum + Rewards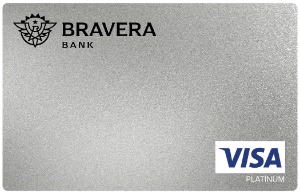 Earn 1 point per dollar on qualifying purchases2
Earn one point for every qualifying dollar you spend; then turn your purchases into incredible gift or travel rewards.
Local servicing

Competitive rates
Visa® Platinum Card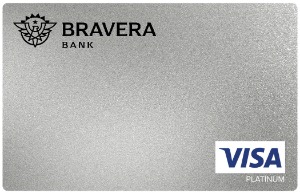 Competitive rates and no annual fee
A credit card with competitive rates, while giving you easy access to your account and providing local servicing. 
Low APR for purchases and balance transfers




No fees for balance transfers, cash advances, or over-the-limit



1
Earn 1.5 ScoreCard Reward points per dollar spent using your Bravera Visa Signature® Card. Points can be redeemed in increments of 2,500 points for $25 via a Statement Credit or ACH transfer to a provided account.
2Points can be redeemed for gift cards, travel rewards and more.
313.92% APR for purchases and balance transfers. 18% APR for cash advances. If you are charged interest, the charge will be no less than $1.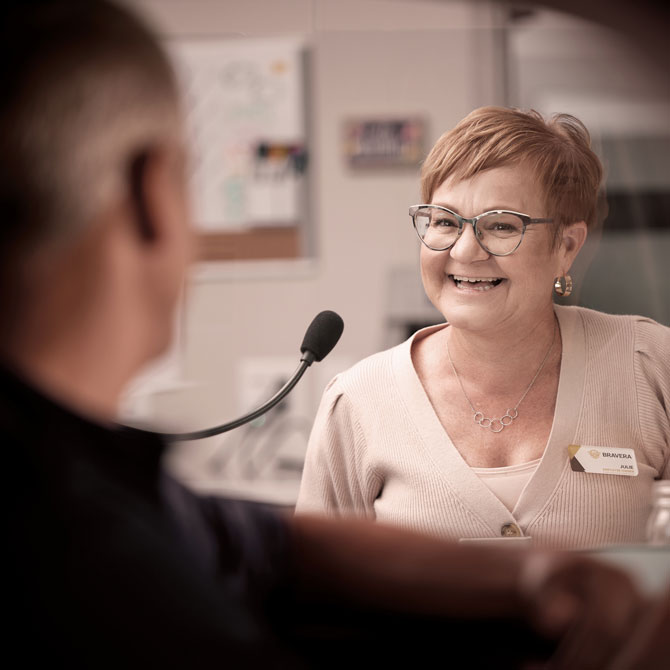 Lost or stolen card?
During regular business hours give us a call at 877-483-6811. or start a chat in online or mobile banking. If it's after hours, call Visa at 800-325-3678. They are ready to assist you 24 hours a day, 7 days a week.
If your card was stolen or you're the victim of identity theft, you may need to take additional action.