Bravera Bank
The best way to prevent identity theft is to stay informed, aware, and on top of your finances. By taking the proper precautions and acting quickly, you can help negate the impacts of attempted or successful identity theft.
Thieves can use your name, credit card number, and Social Security number to assume your identity, spend your money, or make you liable for debts and charges. Unfortunately, almost 18% of Americans have been subject to ATM, debit, or credit card fraud, according to The Pew Research Center.
With credit cards in particular, your cash liability is limited and relatively easy to resolve. For instance, both Visa and Mastercard have created zero-liability policies, so you're protected in cases of identity theft. But your creditors may assume you are at fault for unpaid bills until you can prove otherwise. That takes time, as does straightening out the records. And you may have to reestablish downgraded credit ratings. To prevent that, keep the following tips in mind:
Be very cautious about giving people—even friends—your key numbers and information, since they might be less careful than you.

Don't make theft easy—choose unique PINs, and avoid using your Social Security or other easily identifiable number combinations.

Don't write PINs on cards or keep them in your wallet.

Check your credit card bills carefully to be sure you authorized all of the charges.

If you do lose your cards or codes, make sure you have a list of the relevant numbers in a secure place, along with ways to invalidate missing cards, passwords, and other important information.

Written or printed records or notes can be found by anyone, so make sure you tear up receipts before you throw them away.
Scammers will often use the internet to steal your information. The best way to avoid the fraud trap is to buy only from reputable companies. Before you enter payment or other sensitive information online, check for an SSL certificate by looking for a lock symbol and "https" in the address bar. This means that the information on the site is encrypted and will be much safer.
Be careful of links that seem suspicious or odd, even if they were sent to you by a person or company you know. It's possible that their account was hacked or that a scammer is impersonating the company. They may include a phishing link that, once clicked, allows the scammer access to your information or downloads a virus onto your device.
Scam artists may try to convince you to give them your information in exchange for special deals or rewards. Hard sells that demand instant action or payment should be treated with extreme caution. If something seems too good to be true, it probably is.
You're probably familiar with phone calls offering you free trips, discounted magazine subscriptions, and other special offers. These calls are the most common form of telemarketing, and they're extremely common in the US. Many telemarketing calls are completely legitimate. But according to the National Consumers League, at least 92% of Americans have received a fraudulent telemarketing call—and older women are often the targets.
How do you avoid illegal telemarketing schemes? First, try to deal only with companies you're familiar with or have done business with in the past. If you get a call from a company you don't know, ask them to send you information in the mail regarding their products or the specific offer. Before you agree to buy anything over the phone, it's a good idea to have the offer in writing.
And, perhaps most importantly, experts advise that you don't give out the following information over the phone to anyone except companies you trust, and only for necessary transactions:
Bank account information

Credit card numbers

Social Security number
Related Content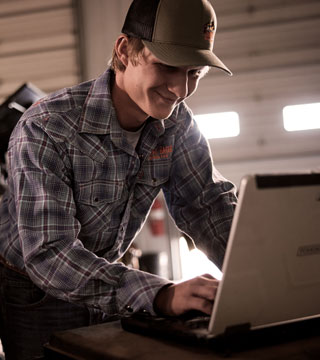 Cybersecurity
Whenever you're online, you're sharing information, whether you mean to or not. It's up to you to protect your data...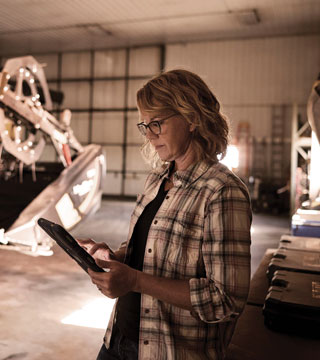 Recognizing and Avoiding Scams
Defend yourself against scammers by learning to recognize red flags.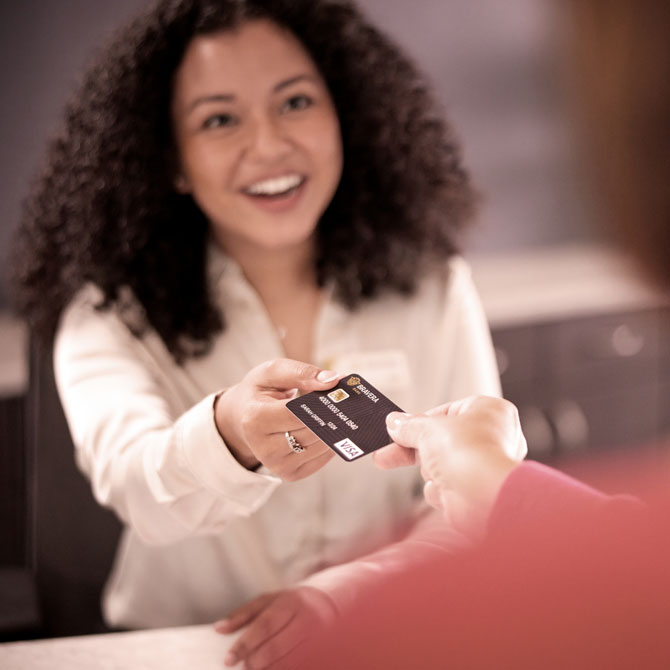 Protect yourself.
You may not be able to prevent identity theft, but we can help you protect yourself and restore your identity in the instance that it does occur with ID Theft Smart, a credit and identity monitoring service.