Bravera Bank
Establish a robust payment strategy and position your business for success with Bravera's dedicated business banking solutions. Our comprehensive range of innovative products, combined with our personalized service, ensures that your business is primed for a prosperous future.
Optimize efficiency for your business with Bravera Bank's cash management solutions. From transfers and deposits to payments and payroll, Bravera provides a number of time-saving conveniences.
Experience effortless cash management with Bravera's account sweep service. Our solution eliminates the daily hassle for cash managers in determining cash positions and transferring funds. Enjoy the convenience of automated transfers, where excess funds are seamlessly moved to the account of your choice.
A zero balance account is a business checking account that permanently maintains a balance of zero by sweeping funds into and out of a main account.
Treasury Services
From monitoring your debit and credit cards and using your phone to pay at stores, Bravera offers solutions to make life easy and keep your finances secure.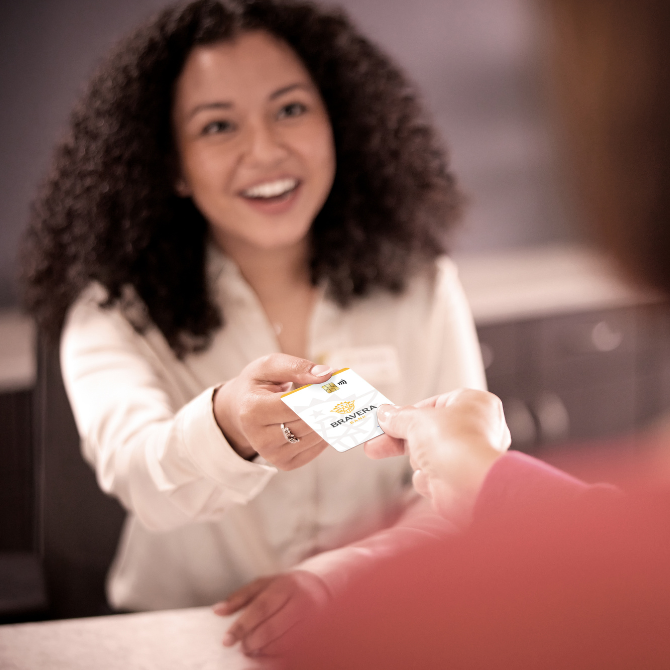 Questions? We're here to help.
Our Digital Success Team works closely with you to develop tailored solutions that enhance operational efficiencies, automate key functions, and optimize profitability.