Bravera Bank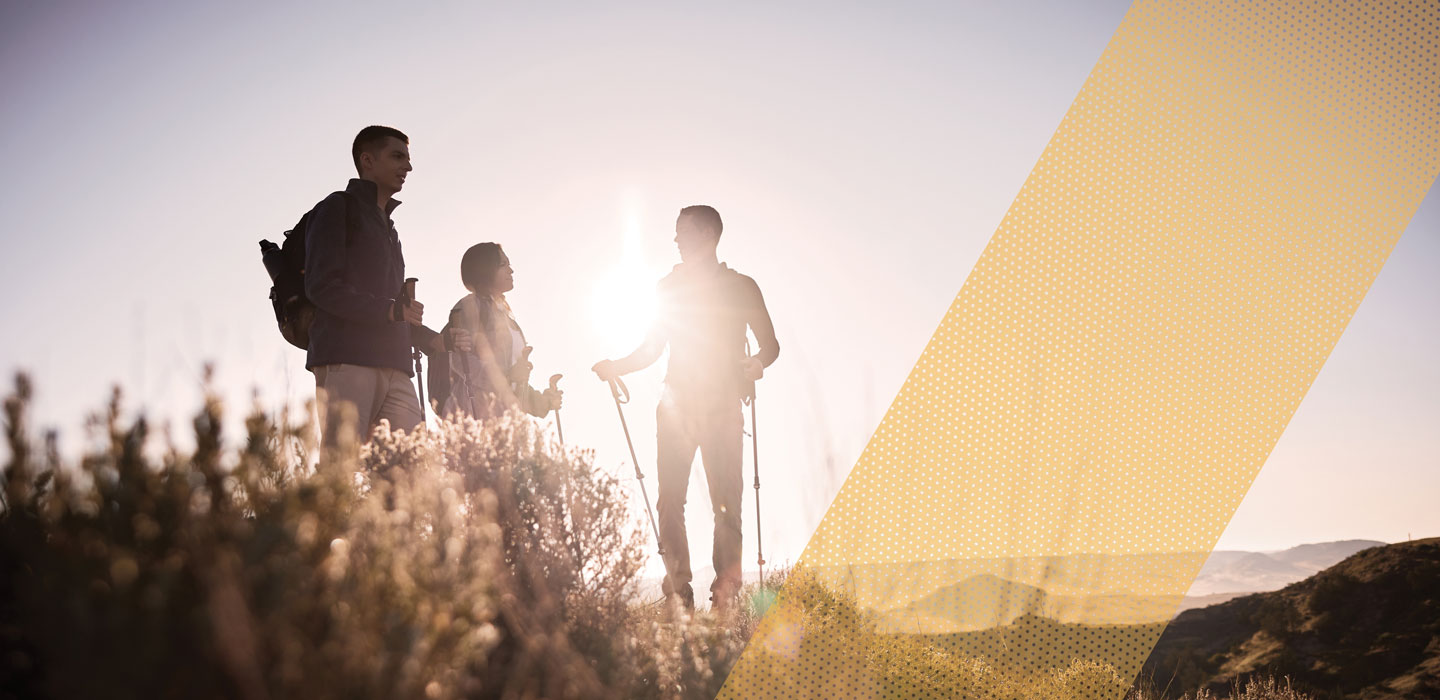 MyCardCreation® 
Express yourself with a customized Bravera debit card. With a personalized design, you can show off your interests, hobbies, or favorite memories. It's the perfect way to add a touch of personality to your everyday life.
Follow these steps to create a custom debit card: 

Upload your image in a JPG, BMP, GIF, PNG or TIF format. 

Your image file should be at least 50KB and 840x840 pixels. 

Image files over 10MB will be rejected. 
Frequently Asked Questions
How long will it take to receive my custom debit card?
Which way does my image go?
Click the rotate button to rotate your image vertically.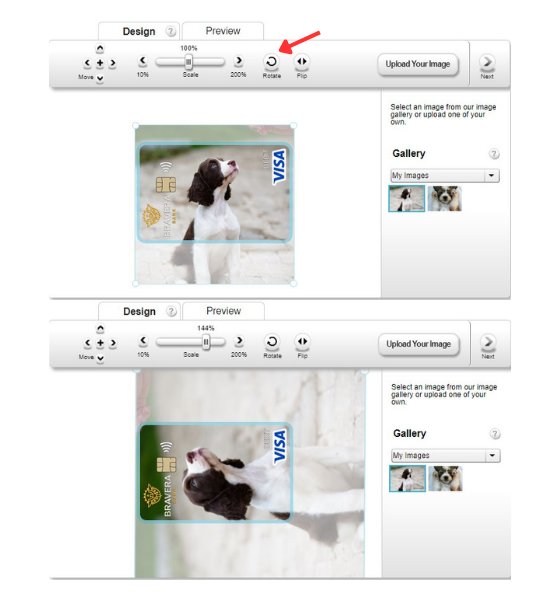 What are the image guidelines? 
Visa reserves the right to determine whether a submitted image will be accepted or rejected. All images submitted must have the consent of the owner, including those images downloaded from the internet. Images that contain any of the following will be rejected:
Trademarks, logos, slogans, copyrighted materials, company names, brands of any third party or any material that could infringe on copyright or trademark rights.
Advertising or promotional material, or branded products.
Celebrities, actors, musicians, sportspeople or cartoons. 
Images that portray illegal or culturally insensitive behaviors.  
Phone numbers, addresses, URL addresses, account or PIN numbers. 
Provocative, violent or sexual content including nude or semi-nude images. 

Images that suggest sponsorship or affiliation with a political, religious or social organization. 
Any image that is deemed unacceptable to be associated with the Visa and/or Bravera brand. 
If your image is rejected, you will be contacted via online banking and will have the opportunity to upload a new image. 
How do I use my contactless debit card?  
Look for the contactless symbol 
 at the payment terminal. When prompted, hold your card near the terminal for a few seconds. You will receive a payment confirmation when your transaction has been securely processed. 

Contactless Payments

Can I personalize my business debit card?  
At this time our system does not support the personalization of business debit cards.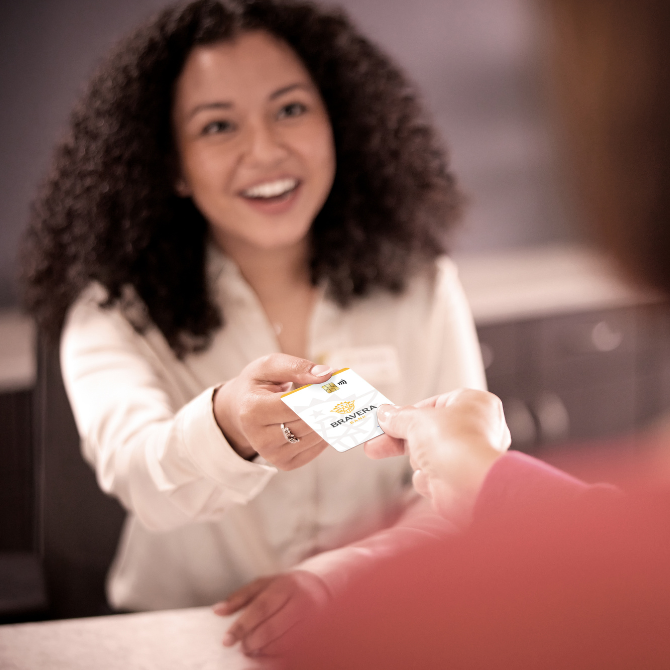 Lost or stolen card?
During business hours give us a call at 877-483-6811 or start a chat in online or mobile banking. If it is after hours, call Visa at 800-325-3678. They are ready to assist you 24 hours a day, 7 days a week.
If your card was stolen, you may need to take additional steps.