Bravera Bank
Forging Paths: Noodle House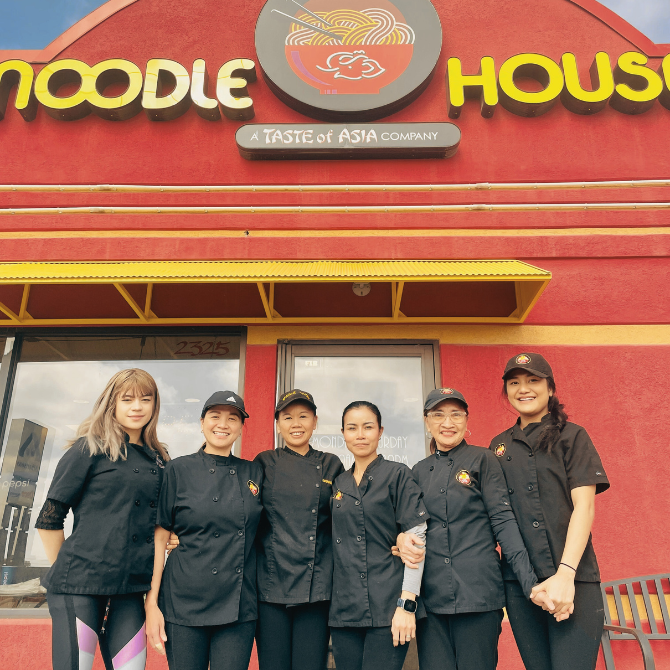 A taste of Southeast Asia in Billings, MT. 
Bravera customers Jason and Khuanmany Foley have been serving up unique and delicious food in Billings, MT for over 17 years. Their first restaurant, Taste of Asia, has transitioned to a food truck and stand inside the MetraPark Arena along with their newest restaurant, Noodle House.
At each of their venues, customers can enjoy a variety of Asian street foods such as ramen, pho and curry — prepared daily and cooked fresh. Their menu is inspired by the equatorial regions in Southeast Asia and offers a tasty alternative to fast food. If you're looking for a unique dining experience in Billings, be sure to check out the Noodle House, the Taste of Asia location inside MetraPark Arena and the Taste of Asia Food Truck.
Over the years, Bravera has been fortunate to work with Jason and Khuanmany on their continued growth and success.
"Working with Bravera has been like no other. Their hometown feel and knowledge has drawn us to doing more business with them. When we work with other businesses, we often recommend them. They help us navigate our financials and move forward better than other banks we've worked with."
- Jason Foley
We're excited for our partnership with Jason and Khuanmany and to continue helping them forge their path.