Bravera Bank
Bravera Wealth Welcomes David Blikre and Niki Carlson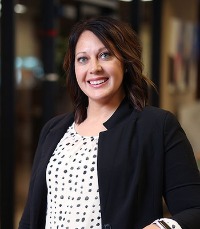 MINOT, N.D. – David Blikre and Niki Carlson have joined Bravera Wealth in Minot. Blikre has been in the financial industry for more than 15 years and works as a wealth advisor. With more than a decade of experience, Carlson is a retirement plan administrator.
As a wealth advisor, Blikre administers fiduciary and investment accounts. He also works with individual clients to establish new retirement plans or review existing ones. Blikre offers education and guidance as well as investment strategies that ensure a careful approach to the markets, so his clients' dreams for the future are attainable.
In the role of retirement plan administrator, Carlson assists employers with the implementation and administration of retirement plans to ensure it works for their business and benefits their employees. She also helps individual clients establish new retirement plans or she reviews existing ones. Carlson provides her clients with education and guidance, so they can see that retirement can be all they imagine and more when they set goals and reach them.
Both Blikre and Carlson are lifelong residents of North Dakota and originally from Minot. Blikre earned a Bachelor of Accountancy degree from the University of North Dakota and is a certified public accountant. Carlson earned a bachelor's degree in finance from Minot State University.