Bravera Bank
Intern Spotlight: Hunter Myran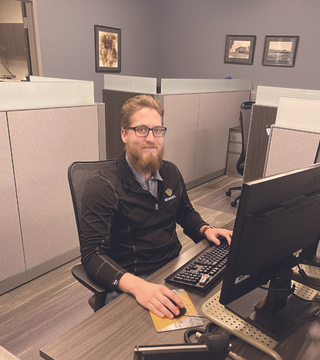 At Bravera, we pride ourselves on being a learning organization that invests in growth and development. Intern, Hunter Myran, has been hard at work learning about Retirement Plan Services. Here is what he had to say about his time with the team in Dickinson, N.D.:
What have you been doing in your internship so far?
Since I started my internship I have not been short of projects to do. I have done everything from creating packets to filing papers. I have also been tasked with calling individuals and updating various aspects of their information.
What have you learned during your internship?
I've learned even more how important a team environment is and how having the right people around you is crucial to success. I have also learned more about business in general. From 401(k)'s to IRA's and how each one operates differently from the other. 
What is your favorite thing about your internship?
My favorite part of the internship so far has been the work environment itself. It's very welcoming and everyone is open to answer questions and help in any way possible. There is almost always food and snacks available as well and obviously that doesn't hurt any! 
Would you recommend interning at Bravera to other students, and why?
If you are looking to gain valuable experience that so many jobs require I don't think there is a better opportunity than to intern with Bravera. You can move around to each department and find what you truly have a passion for while at the same time creating relationships in the company that can help you in the future.
Why did you choose Bravera?
I chose Bravera for many reasons. I knew a few individuals who worked here and they all talked very highly of the work environment and company in general, as well as many of my family members. Knowing Bravera has been in the community for a long time helped with my decision as well. I needed real world experience in association with my degree and I thought Bravera would be a great place to gain valuable experience and possibly start my career.