Bravera Bank
Homeowner's Insurance and Rising Material Costs
Rising material costs affect more than just construction and remodeling expenses; it can also affect your homeowner's insurance. Reconstruction or replacement cost is the cost to hire a contractor to rebuild your home as it is, using the same types of materials as the original construction. This amount could be significantly greater than what you paid to purchase the home or its market value.
Increasing demand for materials and labor are pushing construction costs through the roof, leaving many homeowners unsuspectingly underinsured. Consider the percentage change in material costs from 2019 to August 2020, according to www.bls.gov.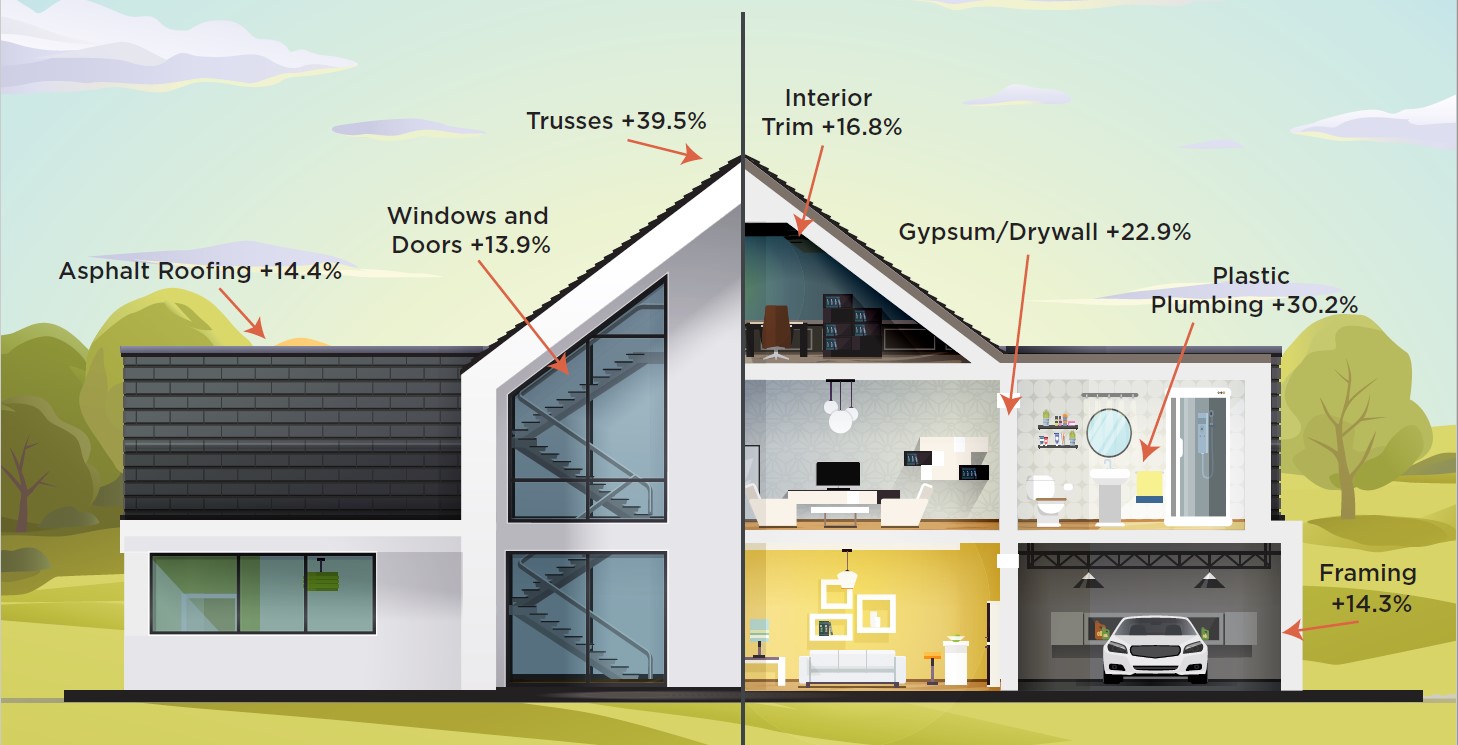 Trends influencing increased prices:
Back-to-back years of increasing weather events such as wildfires, floods and hurricanes

Lumber tariffs impacting framing, trusses, sheathing (plywood), finishing trim, cabinets, doors, windows and flooring

Decreased supply and increased demand inflating labor costs
Mitigating Loss
Increasing your home's protection can decrease your insurance bill. You can take steps to control insurance costs and in some cases help prevent losses that will save you time, money and heartache.
Automatic water shutoff

Temperature monitoring system

Central fire alarms

Backup generator

24-hour signal continuity system

Explosive gas leak protector

Sprinkler system

Automatic seismic shut-off gas valve

 
Central burglar alarm

Security protection 

 

Surveillance cameras

Perimeter gate




Property caretaker




Lightning protection system

Building protection

Elevator protection
Questions about insurance? 
Contact one of our insurance advisors by calling 877-483-6811 or by contacting us online. You can also request a quote online. 
Bravera Insurance has locations throughout North Dakota, including Dickinson, Bismarck, Mandan, Devils Lake, Watford City, Carrington, Finley, Cooperstown and Northwood and has recently expanded into Montana with services in Glendive. We are licensed in 38 states with multiple areas of expertise. 
Bravera Insurance is an equal opportunity provider. Products and services offered through Bravera Insurance are: * Not a deposit * Not FDIC insured * Not insured by any federal government agency * Not financial institution guaranteed