Bravera Bank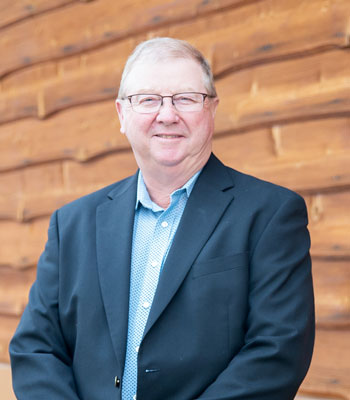 Allen McCormick
Market President
4130 King Ave. W.
Billings, MT 59106
Email Allen
About Allen
Originally from Lindsay, Allen has been working in the financial industry since 1980. In addition to developing and growing business in the greater Billings area for Bravera Bank, he provides leadership for staff to work in a safe and productive environment. "Using my extensive knowledge of finance, I enjoy giving our clients ideas and advice to help them succeed in their endeavors. It's great to be able to connect them with the many tools and resources Bravera has to offer that help them achieve their financial goals and make their lives easier."
With more than four decades of experience in the banking industry, Allen has working knowledge of how to best meet commercial, agricultural and consumer financial needs. He has firsthand agricultural experience having been raised on a farm and ranch in eastern Montana. He also has worked in agricultural and commercial business.
Allen enjoys being involved in the community. He has been part of the Billings Chamber Agricultural Committee, currently serves on the Northern International Livestock Exposition Board of Directors, was elected to the Montana Bankers Association Board of Directors, served with the Montana 4-H Foundation, helped with Little League and more. He was given the Billings Chamber of Commerce Agriculture Ag Excellence Award in 2019.
Allen earned a bachelor's degree in agricultural business from Montana State University.