Bravera Bank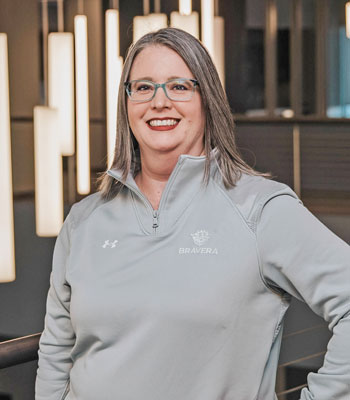 Jessica Bertelsen
Insurance Account Manager Supervisor
Downtown Dickinson
220 1st Ave. W.
Dickinson, N.D. 58601
Jessica is originally from Polson, Montana, and has been working in the insurance industry since 2002.
Her responsibilities include providing insurance quotes for businesses and assisting you with your insurance questions related to certificates, changes and coverage. She also trains and supervises all commercial lines account managers. "My goal is to quickly and accurately answer your questions, provide solutions and set you up with the right insurance coverage to give you peace of mind, so you can focus on growing your business." With more than two decades of experience and access to Bravera's full line of insurance products, Jessica is able to create a custom plan that is best suited for your business. She is also adept at handling the unique challenges facing businesses located in the oilfield. Jessica earned a bachelor's degree in university studies from Dickinson State University. She became a Certified Insurance Counselor in 2015. She is also a Certified Insurance Service Representative.
Designations/Certifications
Certified Insurance Counselor (CIC)
Certified Insurance Service Representative (CISR)
Bravera Insurance is an equal opportunity provider. Products and services offered through Bravera Insurance are: * Not a deposit * Not FDIC insured * Not insured by any federal government agency * Not financial institution guaranteed